Have you ever noticed that by the time the end of August approaches, your hair is looking and feeling a little worse for wear? There's a reason. With high heat and other harsh environmental factors (not to mention heat styling), hair breakage, split ends, and other signs of damaged hair are inevitable.
The solution: Aveda's 100% vegan hair care masks and treatments, which are here to repair and prep your hair for the fall. Before we explore the fixes, let's take a closer look at the problems.
There are four guilty parties notorious for their ability to damage hair: the ocean, the sun, the wind and the pool. Each of these factors can create their own special kind of damage to your hair, which you can learn more about here.
In short, the ocean's saltwater can dry out your strands, the sun's UV rays can deplete your hair of essential lipids, the wind can cause tangling and damage and the pool's chlorine can create split ends. The causes for hair breakage and damage can feel endless in the summer.
Thanks to our highly effective formulas—we have the solution for how to fix damaged and dry hair. And as always, these formulas are also cruelty free and vegan. With our mix of hair care masks and treatments (both in and out of the salon), you can breathe some life into otherwise stressed, lackluster strands.
ADD HYDRATION BACK IN
Sometimes the best way to get your hair back on track is by introducing a daily boost of hydration. Our nutriplenish™ daily moisturizing treatment, which is a daily leave-in treatment, is a great place to start.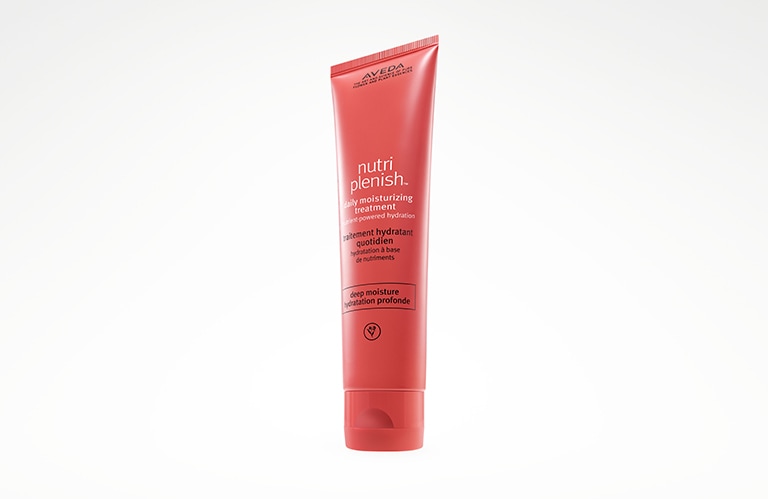 This incredible formula calls upon a powerful, superfood blend of oils and butters to melt in moisture and lock in 4x the hydration of untreated hair. Sand ginger creates a natural UV filter, which helps protect your hair from the drying effects of the sun. Meanwhile, organic, omega-5-rich pomegranate seed oil revitalizes brittle hair, making it stronger and more lustrous.
OPT FOR A HAIR REPAIR TREATMENT
Looking to quickly address hair damage and prep your hair for fall? We recommend a hair mask. By applying a hair mask one-to-two times per week, you can do your strands a world of good with a surge of plant-powered repair.
While regular exfoliation and increasing your vitamin C intake can improve dull skin tone, nothing does the trick quite like a plant-based alpha hydroxy acid. It works by exfoliating the cells so that skin appears instantly smoother and brighter.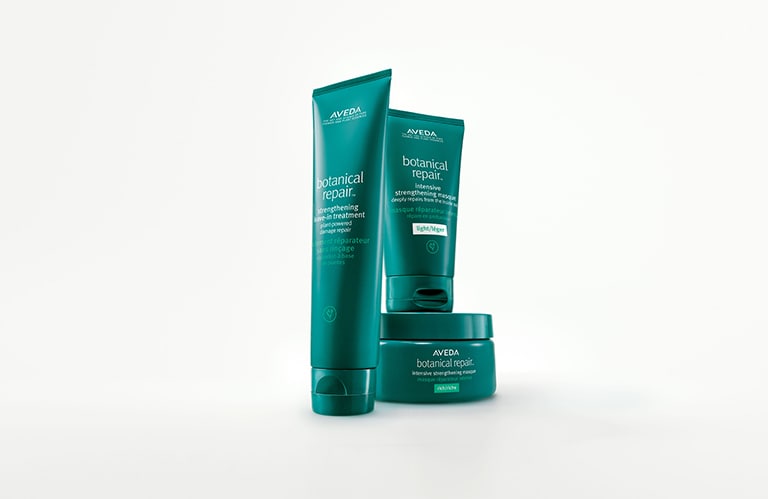 Frequently heat style your hair and eager to get it back in healthy shape? Another great treatment option to consider is a leave-in conditioner. Botanical repair™ strengthening leave-in treatment not only reduces frizz and detangles hair to help prevent breakage, it also protects against heat up to 450°F.
LEAVE IT TO THE PROS
There's definitely something to be said for letting a Salon Professional fix your hair damage. Don't feel like addressing the issue yourself? Make an appointment at one of our Aveda salons and try a signature botanical repair™ professional treatment. All it takes is one treatment to instantly transform dry and damaged hair into stronger, softer, shinier and visibly smoother strands.
Credit: https://www.aveda.com/living-aveda-summer-repair